IA -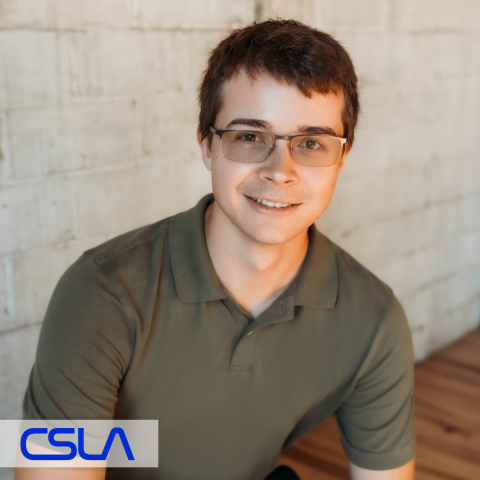 CSLA Iowa is pleased to announce the addition of Luke Poellet to our Field Technician team. Luke comes to CSLA from a theatrical background, graduating recently from the University of Northern Iowa with a B.A. in Theatre: Design and Production. 
"As our agency continues to focus on the controls market segment, it is important to retain the ability to book our field personnel on job sites in a timely manner" states Rob Beaman, CSLA Principal. "I am excited to bring someone on board with a background similar to several of our other highly effective staff members" added Mr. Beaman. 
Luke grew up in Cedar Rapids Iowa, graduating from Linn Mar High School where he became heavily involved in the theater program. After briefly pursuing a software design major he returned to his first love in the theater with a focus on theatrical lighting/electrics and technical direction/carpentry. 
Luke currently resides in Cedar Falls Iowa where you'll find him spending time with his friends, working on personal projects/hobbies, and when he can find the time, camping/back country hiking. 
Look for Luke in our Cedar Rapids office starting September 1st. He may be reached at lukep@cslaia.com or 319.391.2146.