IA, NE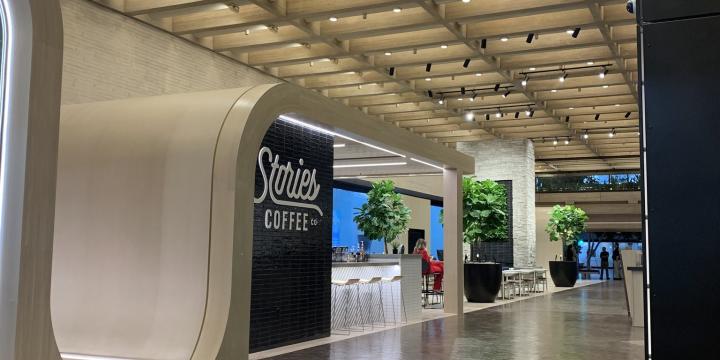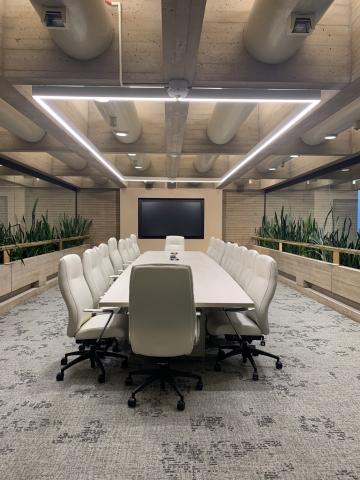 The Union Bank Place, nestled in the heart of downtown Lincoln, Nebraska on 13th and "O" Streets, is a historic downtown banking center. Originally known as the NBC Bank Center and most recently the Wells Fargo Center, Union Bank and Trust desired to revive the banking center and make their new location a hub for small businesses.
The building was originally built in 1976 and designed by IM Pei. This unique Nebraska-shaped building has a rich banking history and architectural detail including 93 windows signifying Nebraska's 93 counties. The goal was to seamlessly blend the historical aspects with some modern touches designed to keep up with banking needs now and in the future.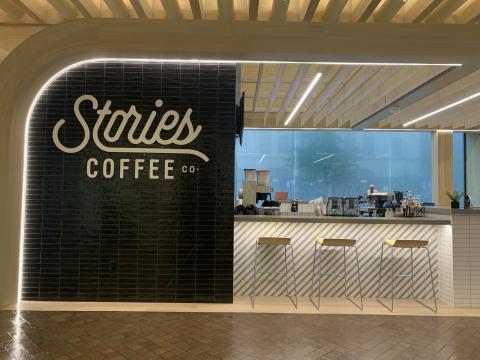 Sinclair Hille Architects worked to mix the new elements with the original designs.  Wood built elements were locally sourced and created to contrast the shapes from the original hard and linear to round and soft.  The original tree was incorporated into the space by adding additional live plants and light to highlight the greenery and brighten the space.  The lighting continues into the evening when it glows Union Bank blue.
Architect: Sinclair Hille
Lighting Design: Engineering Technologies Inc.