IA -
It's our favorite day of the month — Meet Us Monday! Our CSLA team is made up of the coolest people we know, so we really enjoy sharing more about them each month. This month we are getting to know Lara Parkin:

What hobby(ies) do you enjoy? Gardening, reading, cooking, dancing, anything outdoors.

What do you do in your free time? Most of my time is spent trying to wrangle my one-year-old twins.

What is your favorite song/What would you sing at Karaoke?
Just Like Heaven- The Cure /That's the Way the World Goes Round- John Prine

Favorite sports team?
Chicago Blackhawks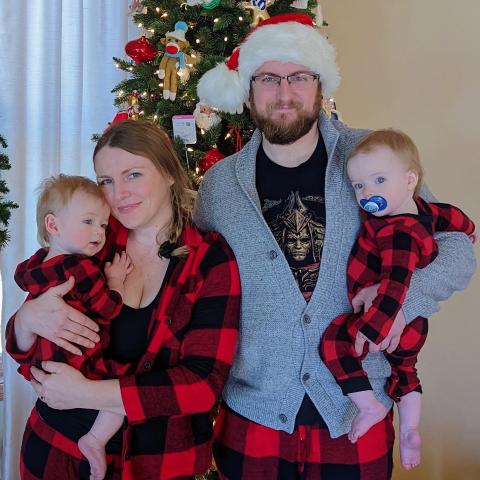 Favorite book?
Jitterbug Perfume by Tom Robbins

Favorite Movie?
The Long Kiss Goodnight

Favorite Food?
Pizza, spaghetti, really anything that includes tomato+cheese+carb is a winner.

Favorite Quote?
"Things are only impossible until they're not." JL Picard

Any Pets?
A cat named Olive.

What is your favorite thing about working with lighting?
It's science, technology, art, and is such a big, often unsung, part of all our lives. There's never a dull moment in lighting.

This fall, Lara will be coming up on her 8th anniversary with our team. We hope you enjoyed getting to know more about her and maybe even learned something new! Check back next month to get to know more about our awesome CSLA IA team!