IA -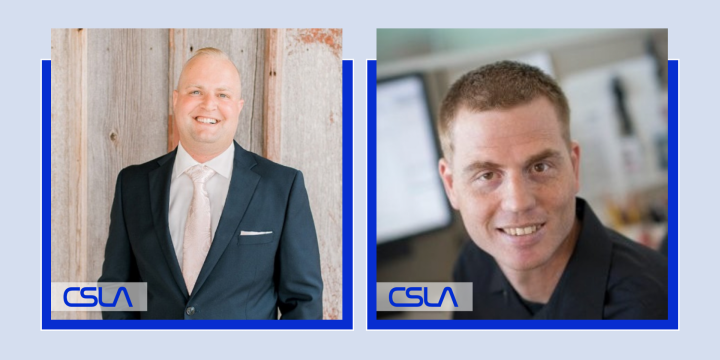 CSLA is pleased to announce the addition of Mike McConahay as Stock Specialist for the entire Iowa market and Alex Meier as Specification Consultant for the eastern Iowa and Quad Cities markets. 
Mike comes to CSLA with years of experience in sales, most recently in Distribution Sales at KSA Lighting of Iowa.
"Mike's role is not one we have had in the agency to date, but in meeting Mike and listening to him explain what and how he does his job I understand what a valuable resource he is to the distribution community." states Rob Beaman Principal. "His enthusiasm for learning is icing on top of the cake for us. I look forward Mike to growing into additional roles and responsibilities as we move forward." added Mr. Beaman.
Mike was born in Granger, Iowa and currently resides in Marion with his wife, Gina, and six-month-old son, Samuel. In his free time, Mike enjoys road trips to anywhere, checking out state parks, and talking about cars to anyone who will listen.
Alex was born and raised in the Dubuque area. After high school he moved to the quad cities and got an Associates Degree in Computer Aided Drafting from Hamilton Technical College. After graduation he worked at Design Engineers for over 20 years as an Electrical Designer. He has spent the last two years with KSA Lighting and Controls as an Applications Engineer.
"I've had the opportunity to work with Alex for many years in his capacity as a designer and have watched him grow into his role as a competitor for the last three years." states Rob Beaman Principal. "I have great respect for his product knowledge and integrity and am quite pleased to be able to add his talents and insights to our eastern team." added Mr. Beaman.
Alex has two daughters Katelyn and Eleanor and during his free time he likes to go camping, skiing, fly fishing, and spending time with his daughters.
Join us in welcoming Mike and Alex to the CSLA team.  You can find contact them both at the CSLA office in Cedar Rapids, IA.