IA -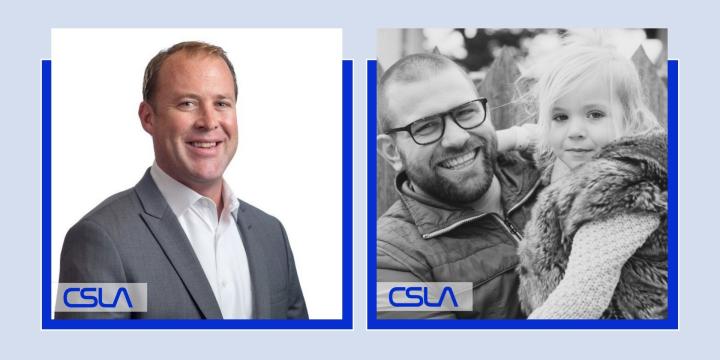 CSLA is pleased to announce the addition of Jake Farrell as Contractor Distributor Sales for the Des Moines metro market and Andrew Howe, CPA as our Director of Finance.
Jake comes to CSLA from a background of 18+ years in the electrical contracting industry most recently with the Des Moines office of MMC Contractors.
"I'm excited to see Jake grow into what I expect to be an indispensable role for the distributors and contractors in central Iowa" states Rob Beaman Principal. "His extensive experience in the field gives him valuable insight regarding the needs our clients have in these market segments." added Mr. Beaman.
Jake was a proud native of Des Moines where he spends his free time frequenting local pizza
establishments, exploring a love for music, and building Legos with three small humans at home. 
Andrew comes to CSLA with nearly twenty years of experience in public accounting, most recently as a Senior Manager with a focus on taxation and business advisory with BerganKDV.
"As our agency starts out I am excited to incorporate accounting and finance to our internal
capabilities." states Rob Beaman Principal. "While this may not have an obvious impact on our
customer facing interactions it will certainly have an effect on the ease of our manufacture relations." added Mr. Beaman.
Andrew was born and raised in Muscatine and is a graduate of the University of Northern Iowa. He lives with his wife Lori and twelve-year-old twin daughters Reagen and Riley, ten-year-old son Owen, and seven-year old daughter Lola. In his free time Andrew enjoys cycling, snowboarding, live music, following the Iowa Hawkeyes and Chicago professional sports teams, and coaching youth athletics.
Please join us in welcoming Andrew and Jake to the CSLA team, and look for them in our Des Moines office.