IA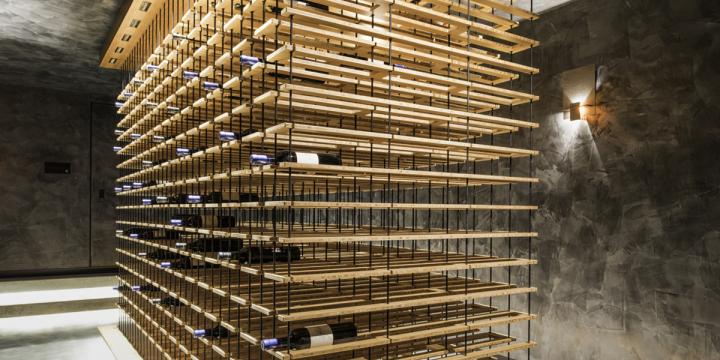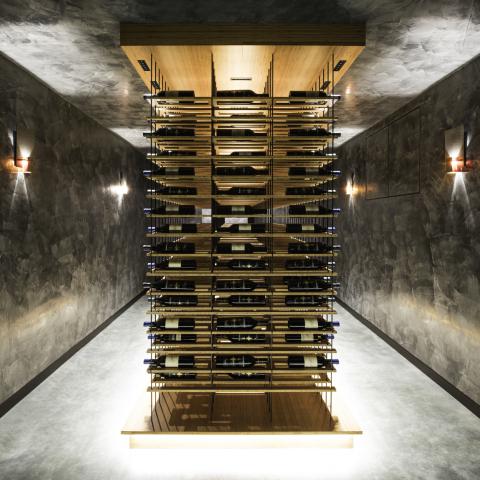 Trivalent Lighting Studio (TLS) was approached by a new client that wanted a unique and "dramatic" lighting solution for their personal wine cellar.  The custom racking was to hold over 1200 bottles in this private stock in a densely populated three bottle deep rack- with each bottle having its own "cradle".  The client's goal was to illuminate the unique architectural features of the rack, yet provide plenty of light on the labels once they were removed from the rack.  The rack manufacturer originally produced an LED tapelight product which the owner found offensive and glarey, taking away from the rack and bottle collection.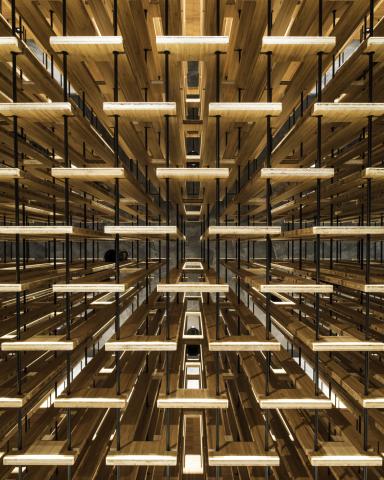 Trivalent completed a mock-up using the iGuzzini Laser Blade 5-cell downlight.  This unique optic allowed for a very narrow distribution from a low-glare source and very small linear profile.  To assist in the integration of the fixtures into the racking, CSLA was able to provide Trivalent with a working sample and trim to send to the racking manufacturer so that the openings for the fixtures could be laser cut into the wooden header piece for the rack.  Low-voltage wiring routes were also integrated into the ceiling system of the rack so that the contractor had very minimal assembly or rough-in on site other than a pathway to the rack from the remote drivers.  The narrow optics of the fixture provided a grazing effect on the 8' tall racking with nearly 1.3:1 uniformity over the entire face of the rack.  Iguzzini's unique fixture profile and torsion spring mounting allowed for an easy, quick assembly into the wood ceiling of the rack.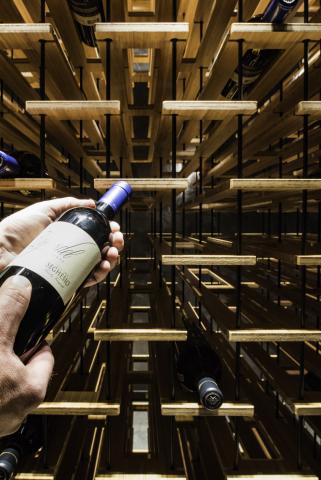 The end result provided the client with the drama that they intended on the bottles and rack all while providing high lighting levels for "browsing" labels.  CSLA and iGuzzini had provided full support throughout the process including detailed wiring diagrams and installation instructions to assist the contractor, making the overall process fast and clean.